Removing Deer Ear Cartilage

              Bobbi Meyer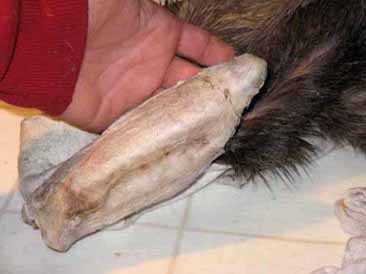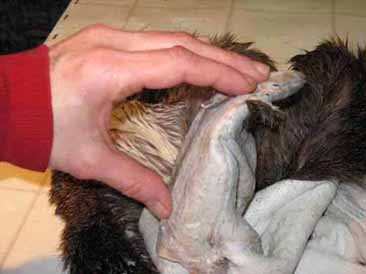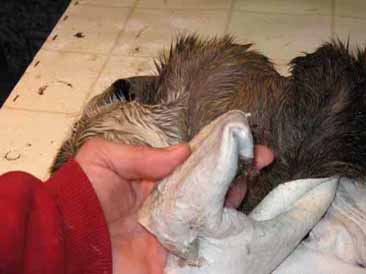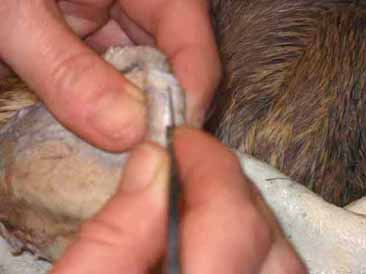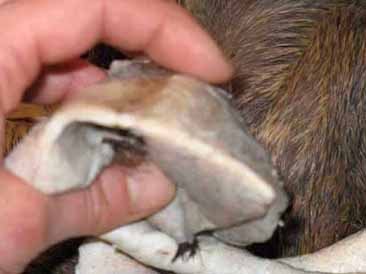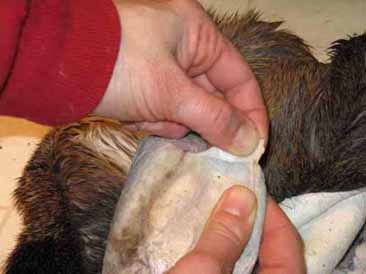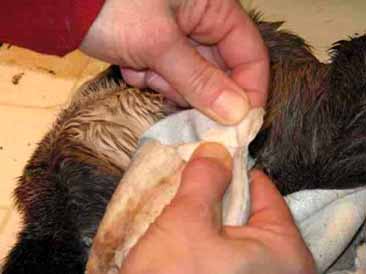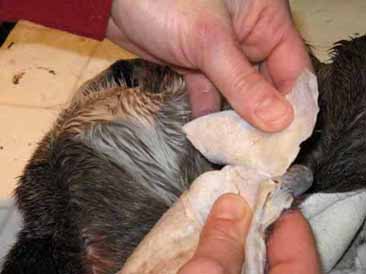 Once I  have the cartilage scored all the way across, I'll take my thumbnail and start peeling the cartilage away from the skin.  I take my time and go carefully so I don't tear the skin.

I take a sharp knife or scalpel and CAREFULLY score the cartilage all the way across the ear, being careful not to cut through the skin on the other side. I will make shallow cuts to begin with, as I can always go back and cut a little deeper if I need to.

I'll take the ear and fold it in half approximately in the middle of the ear.

                                       WHITETAIL DESIGNER SYSTEMS, INC.

Has made another expansion! WEB SITE SERVICES for taxidermists are now available!

           STOP-ROT is available on-line from high lighted suppliers!