The most important initial reactions and actions take place in the hide.  Don't even think of squirting FAT·B·GONE in water like as if you were doing dishes and then try washing capes.  It doesn't work that way. DO NOT VIOLATE PROCEDURES .  For ease and convenience of use, recycle and use a dishwashing liquid squeeze bottle.

You should need only four (4) or five (5) ounces of FAT·B·GONE for an average size deer cape.

Use on an acid treated hide after the buffering procedure.

Rub a thin coat evenly over all of the flesh side of the cape.

Work the FAT·B·GONE into nose, lips, eyelids, ear butts and ear skin.

Immediately after application, submerge cape in water and wash. Rinse well. Pay additional attention to the hair side during the rinse procedure.

Drain hide well. If tube cut, you may need to expose both hair and flesh side to the air during draining.

If after draining, hide is still producing water (you did read that right), towel dry, tumble, or bag (large trash bag with sawdust and or clean ground corncobs) to rid hide of excess water.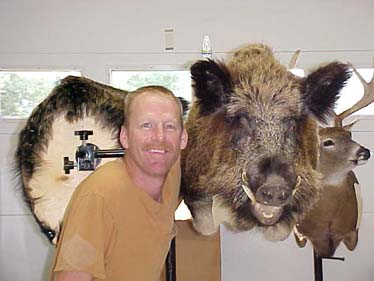 Wild boar taxidermy by Dan Jennings (that's Dan on your left).

All kidding aside, Dan is a very prolific and accomplished full time taxidermist, as evidenced by the photos of his taxidermy work.  This wild boar was done using Whitetail Designer Systems tanning supplies.  The Whitetail Designer Systems tanning supplies and pig skin make a darn good combination.

Says Dan Jennings, "Once you've used the WHITETAIL DESIGNER SYSTEMS on wild boar, I don't know why you would even consider using something else".

Bactericides, degreasers, relaxers, perfumes, shampoos, hair conditioners, bleaches, mineral spirits, acetone, white gas, lacquer thinner, solvent alcohol, dish liquids, and the list goes on, are not needed with the WHITETAIL DESIGNER SYSTEMS!  Period.

Above you see a wild boar mount, below, you will see a black bear mount.  With permission granted, copies of e-mail correspondence and photos are published below.

Hi Glen,

I finally pulled the bear hide I tanned wth your Whitetail Designer System out of the freezer. It's been a few months since we've talked. The hide turned out GREAT! There seems to be no hair loss at all. This hide was frozen raw for 2 years before tanning. And this was my first attempt at tanning anything. I couldn't be more pleased with how it turned out! Here's a pic of where I'm at in the process now. It's starting to take on a resemblence of a bear. haha Thanks again for all your help and I'll send a pic when it's done.

Glen Dillon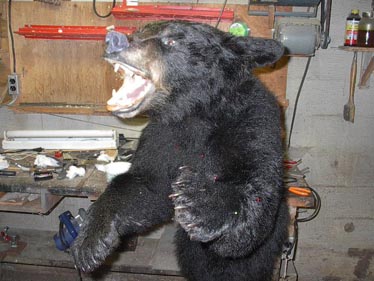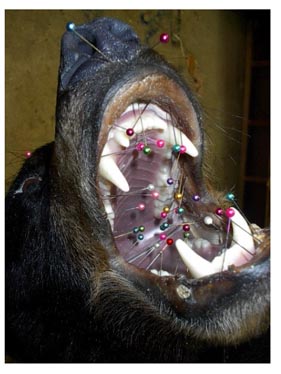 Glen to Glen, come in, Glen!

I have a question for you.

The bear mount you just did with the WHITETAIL DESIGNER SYSTEMS, did you use any other "out side" products, other than salt and baking soda? Anything such as Dawn dish liquid, or any other commercial product?

Thanks, Glen.

Glen

Re:  Glen to Glen

Hmmmm... I don't think so. I'll give it some thought and get back to you. The bear is finally done! I'll send you a pic later, gotta get to work now!

Glen

Glen,

I don't remember using any other specific commercial products on the bear. But, then, my memory is as long as my... nevermind!

Here's a couple pics of the completed project. Keep in mind this is my first real attempt at taxidermy.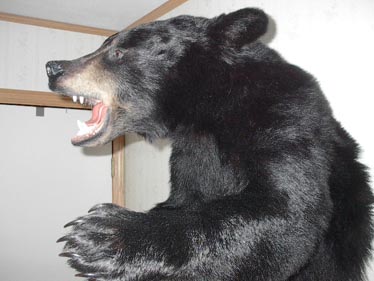 Please ignore the raggedy bird mount in the background.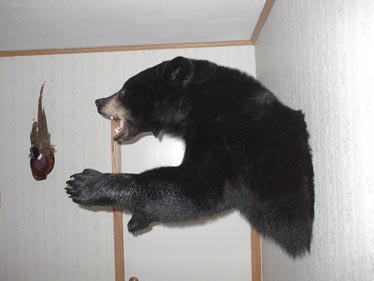 I've got just the right place on the new website for your e-mails and photos!

I could tell by looking at the hair quality in the photos that it looked like a mount that had been done with the Designer System, but I DID have to ask if you used any outside chemicals, just to be sure.

Guys that throw their own mix of bactericides, chemicals and compounds into tanning scare the dog mud out of me. Then when things go wrong, THEY did nothing wrong.

What a beautiful testimonial for the Designer System and following directions!

Great work! Thanks for keeping in touch.

Glen


Animated created with photos from  taxidermy reference photos from "Raccoon Head and Feet Studies" reference diskette stk # wtds pr 15.





WHITETAIL DESIGNER SYSTEMS, INC.

                                 FAT-B-GONE

LEATHER FIBRE CLEANER (DEGREASER) AND RELAXER

Taxidermy tanning supplies developed by Glen Conley

The entire line of WHITETAIL DESIGNER SYSTEMS products can be purchased direct by calling our sales rep, Franz Heepe.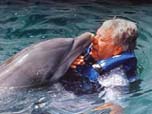 STOP-ROT is available from these taxidermy supply

distributors:  Order on-line from high lighted suppliers!

Wildlife Artist Supply Company WASCO 1-800-334-8012
Quality Taxidermy Supply 1-888-527-8722

WHITETAIL DESIGNER SYSTEMS 1-877-861-5679

  WHITETAIL DESIGNER SYSTEMS               TANNING SUPPLIES

TAXIDERMY REFERENCE PHOTOS

                    STOP-ROT

                 CALL FRANZ

       TOLL FREE 1-877-861-5679

The entire tanning system line can also be purchased through RESEARCH MANNIKINS, either the Oregon or Illinois facility, by calling 1-800-826-0654.

RESEARCH MANNIKINS also offers on-line purchasing of all WHITETAIL DESIGNER SYSTEMS PRODUCTS for your convenience.
    © WHITETAIL DESIGNER SYSTEMS, INC. TM 2001

                          Richmond, Indiana 47374

To Order:  Telephone Toll Free in U.S.A.  1-877-861-5679

  Questions?  Need assistance?  Phone 1-765-966-4651