To prepare ear skin for ear liner insertion, invert ear skin flesh side out and, using a paintbrush, wet down skin with STR.  Allow solution to work for 10-20 minutes or until ear skin is relaxed and appears oversized.  Then using paper towels, blot off excess water until skin is uniformly damp. Insert prepared ear liner.

Eyelids and pre-orbital (lacrimal) gland areas should be wetted down with STR for 10-20 minutes prior to tucking.  If eyelids have dried out while you were working on other areas, be careful not to get the eyelids too wet with STR or they will become too soft to work with and you will have to allow eyelids to dry until they have firmed up enough to work with.

Nose pads should be wetted down on flesh side 10-20 minutes before actually gluing down.

Lip skin is treated in the same manner.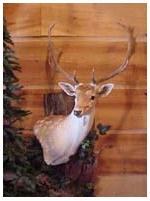 Fallow deer taxidermy done by Paul Lyles of Wildlife Creations Taxidermy with taxidermy tanning supplies from WHITETAIL DESIGNER SYSTEMS.

© WHITETAIL DESIGNER SYSTEMS, INC. TM 2001

Richmond, Indiana 47374

To Order:  Telephone Toll Free in U.S.A.  1-877-861-5679

Questions?  Need assistance?  Phone 1-765-966-4651



Fawn photos from the Whitetail Taxidermy Reference Photo  Series "Fawn General Assortment" and "Fawn Close Up Details" were used to create the animateds.

WHITETAIL DESIGNER SYSTEMS, INC.



Soft Tissue Rehydrator (STR) for finished (tanned) hides

Taxidermy tanning supplies developed by Glen Conley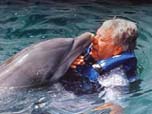 The entire line of WHITETAIL DESIGNER SYSTEMS products can be purchased direct by calling our sales rep, Franz Heepe.

  WHITETAIL DESIGNER SYSTEMS               TANNING SUPPLIES

TAXIDERMY REFERENCE PHOTOS

                    STOP-ROT

                 CALL FRANZ

       TOLL FREE 1-877-861-5679

The entire tanning system line can also be purchased through RESEARCH MANNIKINS, either the Oregon or Illinois facility, by calling 1-800-826-0654.

RESEARCH MANNIKINS also offers on-line purchasing of all WHITETAIL DESIGNER SYSTEMS PRODUCTS for your convenience.
STOP-ROT is available from these taxidermy supply

distributors:  Order on-line from high lighted suppliers!

Wildlife Artist Supply Company WASCO 1-800-334-8012
Quality Taxidermy Supply 1-888-527-8722

WHITETAIL DESIGNER SYSTEMS 1-877-861-5679