Research and development of this product was aimed at breaking the myriad of stubborn proteinaceous bonds of the deer ear that causes "drumming" when the ear dries, but still yields a clear or transparent inner ear skin that would allow for achieving a live inner ear look on a finished mount.  Bonus applications came about as an end result.

Forewarning:  Once this product reacts on deer ear skin, the skin will be much more stretchy, relaxed and delicate than a live skin.  So, be careful on how much pressure you exert with ear pliers or fingers or you will rip the ear wide open at the edges!

Do not let the size of the ear skin that you now have deceive you.  Size your ear liners to the size of the original ear.  The skin will still return close to it's original size when dry.  In other words, don't use the next size up in ear liners!

Hard Tissue Tonic can be applied with a medicine dropper, syringe or paintbrush.  Hard Tissue Tonic can be used before the salt process on ears or even after the acid process for cartilage removal.  For freezer burned skin, apply as needed with a paintbrush directly on the affected areas of the thawed skin until skin has softened.

Apply tonic with a paintbrush on the cartilage of a turned ear and allow cartilage to soften to facilitate removal.

On a hard to open ear, like that of an old buck, just keep dripping tonic into the ear between the skin and cartilage, keeping the fluid working ahead of the ear pliers.

If necessary, allow a little time for Hard Tissue Tonic to work.

For ear liner use, brush on a coat of tonic to the flesh side of inner ear skin after the cartilage has been removed.  At this time ear skin will dry quicker than normal.  Apply Soft Tissue Rehydrator (S.T.R.) as directed prior to mounting.

Hard Tissue Tonic can also be used to soften and remove the cartilaginous shield of a wild boar.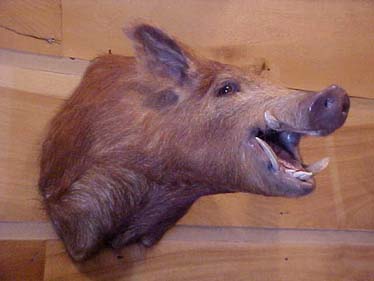 The boar taxidermy was done by Paul Lyles of Wildlife Creations Taxidermy. The mount was done using taxidermy tanning supplies from WHITETAIL DESIGNER SYSTEMS.

Bison photos from the Taxidermy Reference Photo Series "Bison Bull Shoulder Mount" and "Bison BullLife Size" were used to create the animateds.



WHITETAIL DESIGNER SYSTEMS, INC.




Taxidermy tanning supplies developed by Glen Conley

The entire line of WHITETAIL DESIGNER SYSTEMS products can be purchased direct by calling our sales rep, Franz Heepe.

                 HARD TISSUE TONIC

EAR SKIN RELAXER    CARTILAGE SOFTENER

         FREEZER BURNED SKIN RESTORER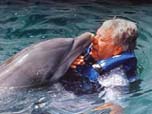 WHITETAIL DESIGNER SYSTEMS               TANNING SUPPLIES

TAXIDERMY REFERENCE PHOTOS

                    STOP-ROT

                 CALL FRANZ

       TOLL FREE 1-877-861-5679

The entire tanning system line can also be purchased through RESEARCH MANNIKINS, either the Oregon or Illinois facility, by calling 1-800-826-0654.

RESEARCH MANNIKINS also offers on-line purchasing of all WHITETAIL DESIGNER SYSTEMS PRODUCTS for your convenience.
STOP-ROT is available from these taxidermy supply

distributors:  Order on-line from high lighted suppliers!

Wildlife Artist Supply Company WASCO 1-800-334-8012
Quality Taxidermy Supply 1-888-527-8722

WHITETAIL DESIGNER SYSTEMS 1-877-861-5679

© WHITETAIL DESIGNER SYSTEMS, INC. TM 2001

Richmond, Indiana 47374

To Order:  Telephone Toll Free in U.S.A.  1-877-861-5679

Questions?  Need assistance?  Phone 1-765-966-4651