The tanning supply line and procedures of Whitetail Designer Systems, Inc., when properly executed yield a hide or cape that has a "stretchy", flexible "reshapable", resilient set of qualities. Hair has not been dissolved, bleached, "gummed up", chemically burned, or overly dry when finished. Inner ear skin will dry as clear as nature allows, while eyelids, nose and lips will retain close to their natural color.

The delicate epidermis of the eyelids will remain intact. Exercise care in mounting and tucking and you will have that delicate layer left in place on your finished taxidermy mount, leaving minimal finish work.

The nose pad retains the nodules, hair rosettes and color (nose may be a much lighter color when wet, but returns to color when dry.)

A hide, skin, cape in the Leatherizing Acid solution will have turned white, firm without being hard and "gristly", and small dark meat pieces will contrast greatly against the white leather. Hide, skin, cape will shave or thin nicely. Consistency of the leather can be both seen and felt.

A "ready" wet hide will pinch-up in wrinkles that will stay in place, but can be smoothed right back out. Remember that quality in your mounting process.

Pliability and "workability" of the leather will be maximized when the proper sequencing and applications are followed down to the actual mounting.




CAM-L-C Leather Finisher and Conditioner is rubbed into the skin.


USE OF TANNING SUPPLIES 

The actual use of the Whitetail Designer Systems product line is very simple. The fleshed skin is soaked in a "pickle" made up of a salt water solution and Taxidermist's Leatherizing Acid.

Fat*B*Gone is applied to the flesh side of the skin, and then washed out.

Shrink-Tonic is misted on and allowed to work for at least one hour. (In case you're wondering about the dirty face, some one tried to use dirty ground cob "just one more time" for tumbling. Hey, it cleaned off!)

The preceeding was an abbreviated version of how to use the Whitetail Designer System. The product use is simplicity in itself. The "Hard Work" is preparing the skin. As you go through this web site, we will take you through these procedures step by step in detail.

Optional companion products to maximize efficiency and produce optimal results are:

1. STOP-ROT developed as an aid or preventive for hair slip, it is also being used quite successfully as a fish tanning formula!

2. Hard Tissue Tonic (ear skin relaxer for ear liner insertions, cartilage softener for easy removal or shaping, freezer burned skin restorer)

3. Soft Tissue Rehydrator (relaxer for ear skin, rehydrating relaxer for soft eyelids, pre-orbital areas, lips, and nose pads.)

SEE INDIVIDUAL INSTRUCTIONS FOR DETAILED INFORMATION

This system was developed as a complete system of compatible compounds. Introducing other chemical compounds could neutralize, alter or catalyze the formation of other compounds that could cause problems. In other words, DO NOT use Dawn, Lysol, Borax, bactericides, "relaxing agents" or deoderants with this system. The Whitetail Designer Systems is complete in it's self. The only other chemicals you will need are water, salt and baking soda!

When done properly, you will feel as if you are working with the qualities of a live, fresh skin!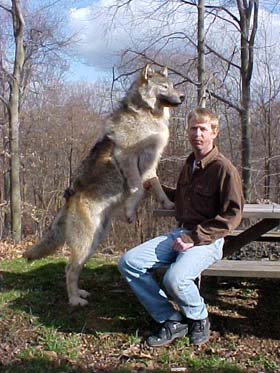 Wolf mount by Dan Jennings of Dan Jennings Taxidermy, done with Whitetail Designer Systems tanning supplies.

Look at the hair coat. Even in a photograph you can see the live, and healthy hair look is preserved. Look how much that contributes to a believable life like look in a taxidermy mount.

This kind of hair quality is typical of Whitetail Designer Systems tanning supplies. 

© WHITETAIL DESIGNER SYSTEMS, INC. TM 2001

To Order:  Telephone Toll Free in U.S.A.  1-877-861-5679 or 1-866-849-9198





WHITETAIL DESIGNER SYSTEMS, INC.

Taxidermy tanning supplies developed by Glen Conley

The entire line of WHITETAIL DESIGNER SYSTEMS products can be purchased direct by calling our sales rep, Franz Heepe.

WHAT TO EXPECT IN THE WAY OF PRODUCT PERFORMANCE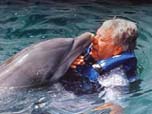 WHITETAIL DESIGNER SYSTEMS               TANNING SUPPLIES

TAXIDERMY REFERENCE PHOTOS

                    STOP-ROT

                 CALL FRANZ

       TOLL FREE 1-877-861-5679

The entire tanning system line can also be purchased through RESEARCH MANNIKINS, either the Oregon or Illinois facility, by calling 1-800-826-0654.

RESEARCH MANNIKINS also offers on-line purchasing of all WHITETAIL DESIGNER SYSTEMS PRODUCTS for your convenience.
STOP-ROT is available from these taxidermy supply distributors:

Order on-line from high lighted suppliers!

Wildlife Artist Supply Company WASCO 1-800-334-8012
Quality Taxidermy Supply 1-888-527-8722

WHITETAIL DESIGNER SYSTEMS 1-877-861-5679