FONDON'S TAXIDERMY

           Rudy Fondon

            710 Tori Rd.

       Richmond, Texas

    Studio: 1-281-342-3699

      Cell: 1-281-507-7827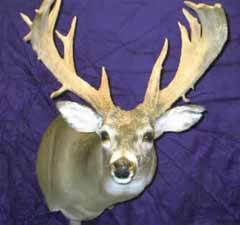 Texas Whitetail Deer Taxidermists can be found here. To see more of the work of these taxidermists, just click on the link to their website.

                                                                 Sponsored by

                                                TAXIDERMY TANNING SUPPLIES

                                               TAXIDERMY REFERENCE PHOTOS

TEXAS WHITETAIL TAXIDERMISTS



                                  WHITETAIL DESIGNER SYSTEMS, INC.

Has made another expansion! WEB SITE SERVICES for taxidermists are now available!