Taxidermists that offer Whitetail Deer Taxidermy Services can be found here. To see more of the work of these taxidermists, just click on the link to their website.

                                                                 Sponsored by

                                                TAXIDERMY TANNING SUPPLIES

                                               TAXIDERMY REFERENCE PHOTOS


WHITETAIL DEER  TAXIDERMY SERVICES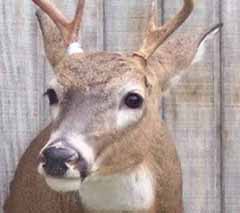 BACKWOODS TAXIDERMY

                 Steve Hall

          Ph. 1-269-948-2246

        4003 South M37 Hwy

   Hastings, Michigan 49058

Michigan taxidermist Steve Hall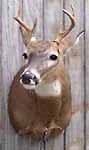 The first mount pictured was done by Michigan taxidermist Steve Hall and was mounted on a REAL DEER FORM for one of the kids associated with United Special Sportsman Alliance
NATURE'S BEST WILDLIFE ARTISTRY

                 Kelly Double

             Ph. 1-301-829-2866 

     8129 Bennett Branch Road

          Mount Airy, Maryland

Maryland taxidermist Kelly Double

WHITETAIL PEDESTAL MOUNT by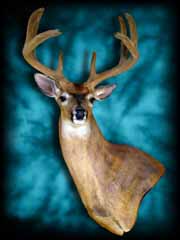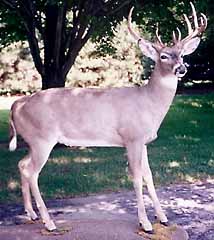 LIFESIZE WHITETAIL DEER TAXIDERMY by

Michigan taxidermist Allen Gregory

     BUCKIES TAXIDERMY

            Allen Gregory

       Ph. 1-734-426-2485

         6800 Gregory Rd.

   Dexter, Michigan 48130

                                  WHITETAIL DESIGNER SYSTEMS, INC.

Has made another expansion! WEB SITE SERVICES for taxidermists are now available!